Prepared from fermented dosa batter using a special pan, Guntha Ponganalu is a very popular South Indian snack or breakfast, usually served with chutney.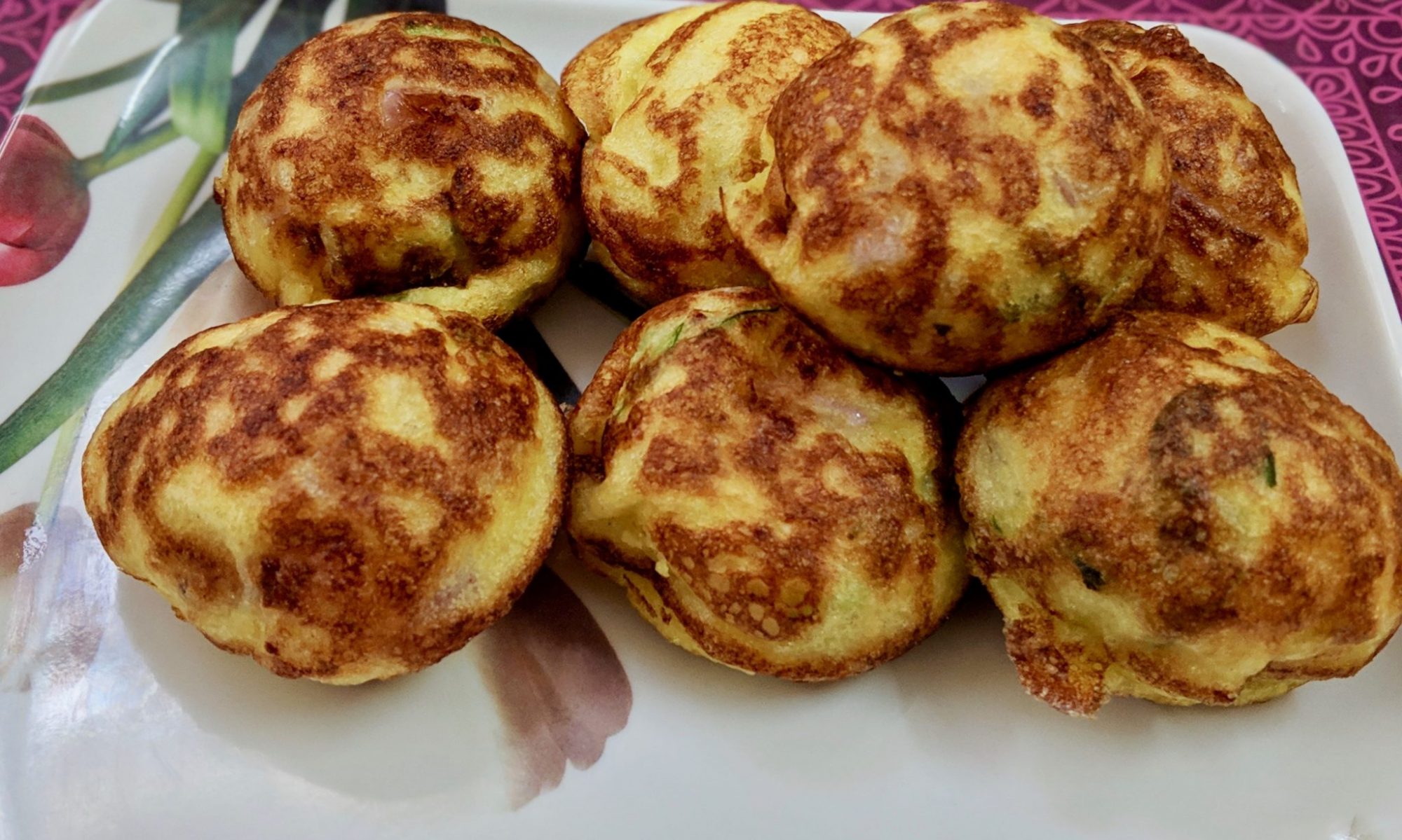 Prep Time5 mins
Cook Time10 mins
Total Time15 mins
Chopped Curry Leaves & Chopped Coriander Leaves
1
For preparing dosa batter soak two cups of rice and one cup of black gram in water for six hours and then grind it well and let the dosa batter ferment for at least ten hours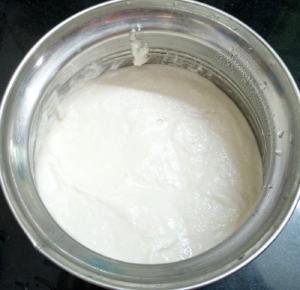 2
Add a pinch of salt, turmeric, cooking soda and also add chopped onions, chilli, curry leaves, coriander leaves and mix them well.The consistency of the dosa batter must be in medium consistency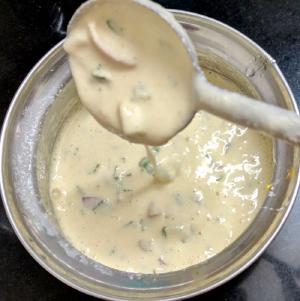 3
Now take the gunta ponganalu pan and apply some oil and pour dosa batter in the pan and keep it in medium flame.Let them cook until the colour changes to golden brown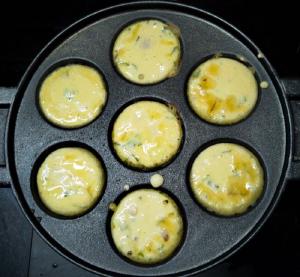 4
Flip to other side gently and let it cook for 2 to 3 mins, until colour changes to golden brown. Pick them from pan and serve it hot.
Guntha ponganalu can be served with coconut chutney or Peanut chutney